The Cake Sale are a collective of musical artists formed by Brian Crosby who released a self titled album in 2006. All proceeds of the record including all publishing royalties benefit the charity Oxfam.
The record achieved double platinum sales in Ireland and was subsequently released in Europe and the United States on the Yep Roc label. Further recognition was received when the song 'Some Surprise' was featured in the ABC drama Grey's Anatomy. To date The Cake Sale has raised in excess of €300,000
The Cake Sale are : Gary Lightbody (Snow Patrol), Nina Persson (The Cardigans), Glen Hansard, Graham Hopkins, Colm Mac Con Iomaire, Rob Bochnik (The Frames), Neil Hannon (The Divine Comedy), Gemma Hayes, Josh Ritter, Lisa Hannigan, Cathy Davey, Gavin Glass, Kevin Horan, Padraic McMahon, Daniel Ryan and Conor Deasy (The Thrills), Damien Rice, Nick Seymour (Crowded House), Matt Lunson, Emm Gryner, Ken Rice, Ollie Cole, and David Geraghty, Paul Noonan, Dominic Phillips and Brian Crosby (Bell X1).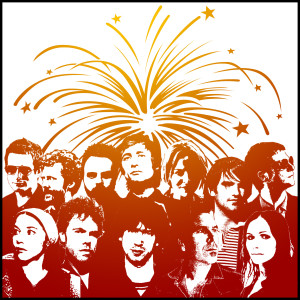 Please direct all enquiries to Brian Crosby using the from below: